7th Academy of early music
From Monday 8th to Sunday 14th of August 2022
Mortagne-Au-Perche
Presentation
Les Musiciens de Saint-Julien's 7th Academy of early music is dedicated to dance music. The early authors all stressed the pedagogical value and importance of dance tunes for acquiring mastery of tempo and different qualities of movement, the energy of the cadence…
L'Académie des Musiciens de Saint-Julien is thrilled to welcome you once again for a full week of work, meeting and immersion in baroque music.
Transverse flute, recorder, violin, viola da gamba, oboe, bassoon and dulzian, theorbo, lute, guitar, cistrum and harpsichord will be featured this year!

The Academy is also pleased to offer a choral singing class again this year.

For instrumentalists, individual and group lessons in the morning, conferences at lunchtime, chamber music and thematic workshops in the afternoon will enable you to develop your practice and your understanding of Baroque music.

Concerts, balls and conferences will be offered during this week of training courses, all opportunities to appreciate baroque music in the wake of the Musiciens de Saint-Julien.
Teaching staff
Paul De Plinval : choral singing
François Lazarevitch : transverse flute
Hélène Houzel : violin
Elsa Frank : recorder, oboe
Jérémie Papasergio : bassoon, dulzian
Jérôme Hantaï : viola da gamba
Miguel Henry : theorbo, lute, baroque guitar, cistrum
Brice Sailly : harpsichord
***
Lucie Chabard: chamber music & harpsichord tuning assistant
Clément Lefèvre : flute worshop assistant
Paul De Plinval
Choral singing
After studying musical training, writing and analysis at the Paris Conservatoire, piano at the Versailles Conservatoire and singing in Strasbourg and Paris, Paul de Plinval obtained a CA degree in musical training in 1983 and then a second CA degree in conducting vocal ensembles in 1993. He was trained in choral conducting in the Netherlands in Lahaye and also by Pierre Cao and Frieder Bernius.
He has held positions in music education and choral singing at the National Schools of Music in Evry, Colmar Créteil and Val-Maubuée, and directed the French Army Choir for five years from 1999 to 2004. He has been teaching choral singing at the CRR of Versailles since September 2007.
Having directed the Paris Chamber Choir from 2007 to 2012, he is currently regularly invited to conduct the Versailles Chamber Choir, the Cori Spezzati directed by Olivier Opdebeeck and the Monteverdi Ensemble directed by Christophe Grapperon.
He also performs as a countertenor singer and is currently a member of the Ars Vocalis ensemble and the La Lorenzany ensemble.
Choir practice
The choral week for the 7th Early Music Academy will focus on the performance of two vocal works from the Baroque period: Claudio Monteverdi's Memento and Cimarosa's Magnificat. Both are from the Italian repertoire, one from the 17th century and the other from the 18th. Their construction will allow the integration of baroque instrumentalists.
The work will focus on the physical preparation of the singer (posture, breathing, muscular relaxation) and on in-depth vocal work in connection with the works on the programme. A stylistic approach common to the aesthetics of early instruments will be central to the final concert.
Work will also be proposed on other scores in reduced formations of one per voice: trios, quartets, quintets, etc.
To register, choir members are required to have experience in choral singing and a minimum level of musical knowledge; to be comfortable with reading a score without requiring a high level of deciphering.
François Lazarevitch
transverse flute
Artistic director of les Musiciens de Saint-Julien, François Lazarevitch has recorded the flute sonatas of JS Bach and CPE Bach, Vivaldi concertos, Telemann's Fantasies and van Eyck's variations (Alpha Classics, Choc Classica).
He holds a CA degree in early music and a DE degree in traditional music, and teaches baroque flute, recorder, baroque musette and ornamentation at the Conservatoire de Versailles. François Lazarevitch was made Chevalier (Knight) of the Ordre des Arts et des Lettres in 2021.
Transverse flute course
Dance – and in particular the dance suite, which is the true breeding ground of European instrumental music – will be at the heart of our work. We will approach the French suites (Hotteterre, Couperin, de la Barre, Gaultier de Marseille…) and will work on the upper part of the Caractères de la danse of rebel.
We will also devote some time to the flute ensemble, (on arrangements of Handel's pieces) and to the duet.
Of course, this is not exclusive, and if time permits we may take up other French or German works.
Technical work will focus on posture, sound treatment, variety of articulations, ornamentation (invention, expression).
Finally, for those of the trainees who are interested in this, a moment reserved for the consort on the renaissance flute (pitch 440Hz) will take as a basis of work the dances and other polyphonic pieces of the renaissance.
Hélène Houzel
violin and viola
Hélène Houzel is a complete artist: she is one of the rare violinists to practice equally and happily the different repertoires of her instrument from the 16th century to the present day, always with great historical and aesthetic research. Within the most prestigious ensembles, in orchestras or in chamber music (renaissance violin band, piano-violin duo, string quartet, trio sonatas…) she tackles with the same appetite the most diverse styles of music.
Musical theatre and poetic writing are as much a part of her artistic life as concerts.
Since 2017, she co-directs with Patrick Bismuth the ensemble la Tempesta.
Together with the musicologist Matthieu Franchin, since 2020, she is the musical director of the Molière Sorbonne troupe and is conducting in-depth research on the practice of the violin band in the second half of the 17th century in France.
Her discography includes sonatas by Fontana (Arion) and Harmonia Artificioso Ariosa with the ensemble La Tempesta (NoMad Music), and, released in 2021 by Paraty, Telemann's fantasies for solo violin.
She teaches modern and baroque violin at the CRR 93. She has trained a whole generation of young baroque violinists.
Violin course (violists welcome)
This course is for all violinists or violists who wish to learn or improve their skills on the "historical" violin.
The violin, the instrument par excellence of the "dancing master", has had the primary vocation, since its appearance in the 16th century, of accompanying dance. From the almost popular music of the minstrels' violin bands at the end of the 16th century to the extreme refinement of Bach's partitas, the dance has traversed the entire violin repertoire up to the end of the Baroque period. In a band of violins, accompanied by a basso continuo or completely alone, we will approach the diversity of the links that this multi-faceted instrument has with movement and with the body.
Elsa Franck
recorder, oboe
Elsa Frank plays numerous wind instruments and travels the world playing in various leading ensembles. She teaches recorder and baroque oboe at the CRR in Caen and is involved in organological research on double-reed instruments from the Renaissance to the Romantic period (oboes, bassoons and other tournebouts). She has participated in dozens of recordings.
Recorder & oboe course
Recorder :
For this Academy, which is particularly focused on dance movements in early music, we will approach the very rich polyphonic repertoires of the 15th, 16th and 17th centuries in Italy, England, France and Germany (G. Mainerio, W.Brade, J Dowland, S.Schein, M. Praetorius, F.Caroubel etc…)
Several renaissance flute consorts will be available to the academicians (Praetorius/ B Marvin, Raffi/ F. Livirghi , H.Gohin)
For the Recorder & Oboe solo repertoire :
Medieval Estampies
16th century standards(Ortiz & cie)

17th century Balli (B. Selma , Buonamente …), Folias (A. Corelli , Bellinzani)

The great repertoire of French suites (C.Dieupart, F.Couperin, P.Philidor)
Suggested dance movements in German music (GP Telemann , JS Bach)
Reed making workshops
Oboe band

Students of all ages are welcome from 3 years of instrumental practice (modern oboists accepted, instrument loan possible after contact by email).
Jérémie Papasergio
bassoon, dulzian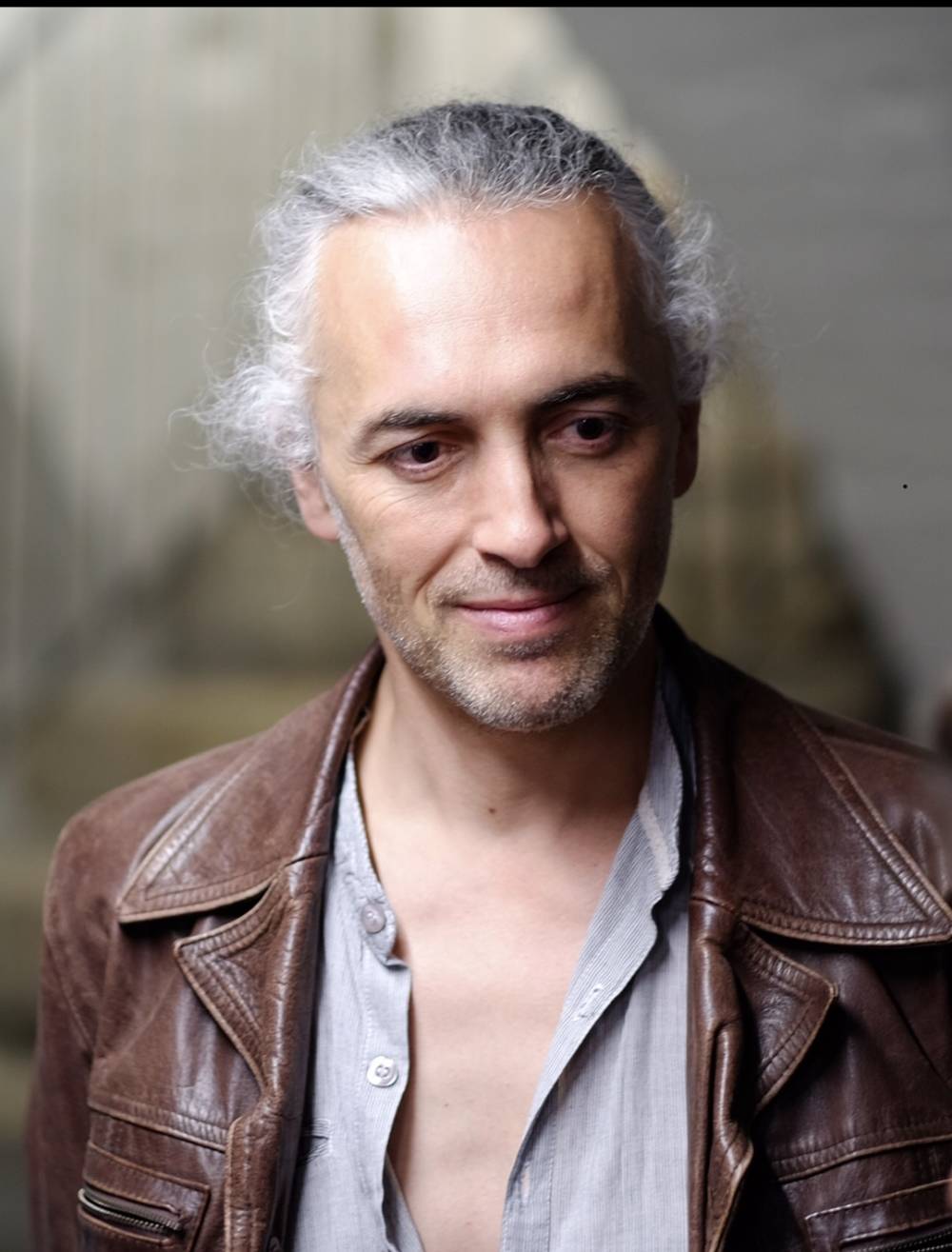 Jérémie Papasergio is passionate about wind instruments and plays old bassoons, snakes, recorders, renaissance bombards and flageolets. He performs with the ensembles Doulce Mémoire, le Poème harmonique and Le Concert Spirituel, and records in chamber music and orchestra.
Jérémie holds a CA degree in early music and teaches at the CRR in Paris, the CRR 93 Aubervilliers-La Courneuve, Tours conservatory and at the Pôle supérieur in Boulogne.
Bassoon course
For this academy dedicated to dance, the French suites will of course be in the spotlight with pieces for 1 & 2 basses by Philidor, Couperin, Boismortier and Merci.
But also in the older repertoires with dulzian, in the first follia, passacaglia and gamba by Falconiero, Bertoli, Salaverde and Ortiz.
A royal band of oboes and bassoons could be formed to play the pavanes and gaillardes played on great occasions (the coronation of Henry IV, the ballet à cheval for the marriage of Louis XIII, etc.).
A krumhorn consort workshop open to all will be proposed around the dances of Susato and Adson.

The instruments are provided.
Please bring your own equipment for making bassoon and dulzian reeds.
Jérôme Hantaï
viola da gamba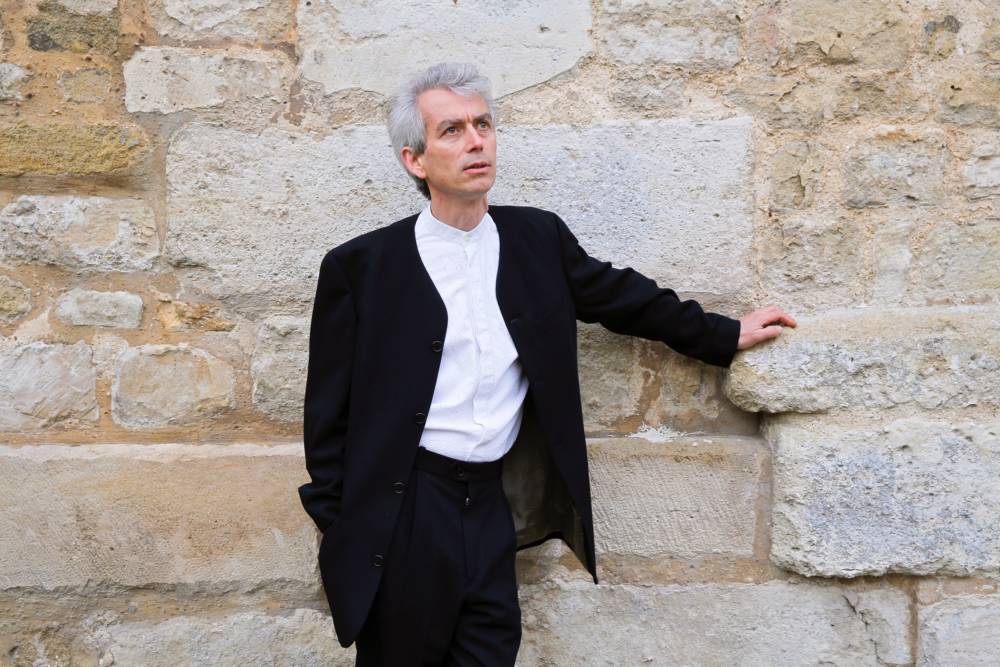 Jérôme Hantaï teaches viola at the CRR of Cergy-Pontoise. He devotes a large part of his time to teaching, as well as to chamber music: he is a member of the Hantaï Trio with his brothers Marc and Pierre, forms the Almaviva Trio with Alessandro Moccia and Alix Verzier, Trio Almaviva , leads the viol ensemble Spes Nostra and accompanies singers…
His discography includes Sonatas and Piano Trios by Joseph Haydn as well as Viol Pieces by Marin Marais and music of the English Renaissance.
Viola da gamba and consort lessons
The suite of dances is at the heart of the viol's repertoire. We will study the different movements (pavanes and sarabandes, gigues, courantes, gavottes…) and their characters. But beyond that, the dance was a source of inspiration for many other musical forms in the 17th and 18th centuries: we will try to make the suites of Dubuisson and Marais dance, as well as the sonatas of Bach or the fantasias of Telemann.
And don't forget the tops and tenors for the consort dances!
Miguel Henry
lute, theorbo, guitar, cistrum
Miguel Henry performs in recitals and in chamber music ensembles, with a repertoire ranging from the Renaissance to the Baroque period, and collaborates regularly with dance. He teaches lute and basso continuo at the CRR of Boulogne-Billancourt and at the Pôle Supérieur Paris-Boulogne-Billancourt. He also teaches lute and improvisation at the early music weekends of the CRR of Tours.
Lute, theorbo, baroque guitar and cistrum lessons
This year, the backbone of the lute class will be the Ballet de Cour, and in particular the figure of Jacques de Belleville, lutenist and dancing master of Louis XIII.
As in previous academies, each day will begin with the practice of the lute band. Everyone, according to their abilities, will be able to discover all the rigour and flexibility that this training requires. The challenge will be to combine rhythmic precision and melodic continuity, the combination of which allows for a truly danceable performance.
Of course, this band of lutes will also be able to accommodate theorboes and guitars. Small plucked string ensembles (duets, trios, etc.) will be offered as an echo of this band.
Finally, the practice of basso continuo will be strongly encouraged by a selection of chamber music adapted to each trainee.

Brice Sailly
harpsichord and basso continuo
Brice Sailly performs as a soloist and in ensemble with various groups including Pulcinella (Ophélie Gaillard), Artaserse (Philippe Jaroussky) and Le Banquet Céleste (Damien Guillon), Les Musiciens de Saint-Julien (François Lazarevitch). Alongside Stéphanie de Failly he co-directs the Clematis ensemble. His last recording dedicated to Mr Couperin received the Diapason d'Or of the year 2021. He teaches at the CRR of Saint-Maur-des-Fossés and in Trondheim.
Harpsichord and basso continuo course
The repertoire will focus mainly on the suite de danses and the influence of French music on European composers. For example, Froberger, the Couperins, Buxtehude and Purcell will be welcome. We will work on the choreographic imprint present in the harpsichord works, focusing on the link between gesture, rhythmic structure and vocality. The basso continuo will be approached through its theoretical sources, which we will put to the test in ensemble playing.
The harpsichord and basso continuo course is open to all, subject to the agreement of the teaching staff.
Group instrumental practice workshops
Chamber music | by all teachers
Each student will work on two pieces of chamber music with one of the teachers. They will also have the opportunity to join independent groups. In the case of trainees with less experience in this discipline, priority will be given to a single work worked on in depth.
In addition to stylistic work, the aim will be to develop :
his understanding of musical discourse, his speed of analysis
his own instinct
his availability, his permanent attention
his ability to listen to his partners and anticipate their needs…
… then to find technical solutions to adapt and flourish within a group…

Improvisation | Miguel Henry
In the 16th and 17th centuries, many of the stubborn basses were derived from dance music. In this workshop, Miguel will combine these two practices (improvising and leading the dance) around the fundamental meeting point of rhythm.
This workshop is open to all, subject to confirmation by the teacher: it is built in a playful way, with the aim of giving an enriching place to each and everyone.
Contredanse | François Lazarevitch
We will play a few suites of simple English and French contredanse tunes, focusing on the energy of the phrasing.
Prerequisite
Level & prerequisite
The Academy is for experienced practitioners of postgraduate and professional level. Second cycle students are accepted according to their personal projects and motivations. Beginners are accepted in lute, theorbo, baroque guitar, cistrum and harpsichord.

In all cases, your registration is subject to validation by the teacher.
Pitch: 415 Hz
Repertoire will be offered to participants.
Trainees may bring works that they wish to work on. They are encouraged to prepare their repertoire in advance.
Musical Events
from 8th to 14th of august
CONCERT D'OUVERTURE
Monday, August 8th | 20h45
Location to be specified
Dance music
by Les Musiciens de Saint-Julien
with the artists-teachers
CYCLE OF 3 CONFERENCES
Wednseday, August 10th | 12h15
Location to be specified
The court ballet at the time of Louis XIII – Musical and choreographic sources
by Miguel Henry
Thursday, August 11th | 12h15
Location to be specified
The flageolet and its use for dance in the 19th century.
by Jérémie Papasergio
Friday, August 12th | 12h15
Location to be specified
The character of the dances of the instrumental suite in the Baroque period
by François Lazarevitch
TRAINEE CONCERTS
Saturday, August 13th | 20h45
Location to be specified
Choral concert
Memento by Claudio Monteverdi
Magnificat by Domenico Cimarosa
choral singing and instruments
by the trainees of the Academy
Sunday, August 14th | 15h
Location to be specified
Closing concert
by the trainees of the Academy

Our musical events are free of charge – free participation.
Reservations are required subject to availability:
Mail: academie@lesmusiciensdesaintjulien.fr
Phone: +33 (0)9 81 18 57 45
Informations
The Academy of Early Music takes place in Mortagne-au-Perche, in the heart of the Parc Régional du Perche. Classes are held at the Maison Familiale et Rurale in Mortagne-au-Perche, at the presbytery of Notre-Dame Church, at St Joseph's Church and at the Chapel of the Lycée Bignon.
Schedule
Monday, August 8th
welcome the trainees
– singers: from 1pm to 2pm
– instrumentalists: from 5pm to 7pm
After lunch, all trainees are invited to the opening concert of the Academy.

Beginning of the course :
– singers: 8th August at 2:30pm
– instrumentalists : 9th August at 9am

Public performances with the trainees:
Saturday, August 13th at 08:45 pm: singers and instrumentalists trainees
Sunday, August 14th at 3pm : instrumentalists trainees

Sunday, August 14th
Departure of trainees at 5pm – 6pm

Location
The course takes place at the Maison Familiale et Rurale, located at:
50 rue des Quinze Fusillés,
61400 – Mortagne-au-Perche

Accommodation and catering
Trainees are accommodated in single or double rooms at the Maison Familiale et Rurale, with a shared bathroom for two rooms.
Beds are equipped with a sheet and blanket.
Trainees are required to bring :
• sheets (sheet, fitted sheet for single bed)
• their pillow
• their bath towel
• toiletries (soap, shampoo, toothbrush, etc.)

Meals are prepared by the MFR (normal or vegetarian meals).

Access
By car: from Paris via the A12, the N12 and then the D912 (2h20).
By public transport: from Paris Montparnasse station to L'Aigle (1h30),
then by bus (1h).

Think about carpooling!
Cost
Educational costs* :
Instrumentalists (6 days) : 390 € incl. VAT
Singers (6 days) : 270€ incl. VAT

Accommodation – full board (6 nights in double room, 6 breakfasts, 12 meals) : 290 € incl. VAT**
Annual membership fee to the association: 18 € incl. VAT
To participate in this course, annual membership of the Académie des Musiciens de Saint-Julien is required.
* Includes access to the opening concert and conferences.
** Includes six nights' accommodation from 8 to 14 August, including breakfast, and 12 meals from 8 August (dinner) to 14 August (lunch).
Possibility to leave on the morning of August 15th (25 €/additional night).

Registration deadline: July 16th 2022
A deposit of 200 € will be required to validate your registration.
Acknowledgements
The Académie des Musiciens de Saint-Julien would like to thank the Caisse des Dépôts, the Département de l'Orne, the Communauté de communes de Mortagne-au-Perche, the Ville de Mortagne-au-Perche, the Office du tourisme de Mortagne-au-Perche, the Maison Familiale et Rurale de Mortagne-au-Perche, the Ensemble scolaire Bignon, the Paroisse Sainte-Céronne, the Atelier Marc Ducornet, the Arthur Honegger Conservatory, the University of Rouen, the Music school of Mortagne-au-Perche for their support
Les Musiciens de Saint-Julien are in residence at Le Volcan, scène nationale du Havre. They are subsidised by the Ministry of Culture – DRAC of Normandy & the Normandy Region. They are supported by the City of Le Havre.