Georg Friedrich Haendel, "Sweet bird"
Cantatas, opera arias & concerto with Julie Roset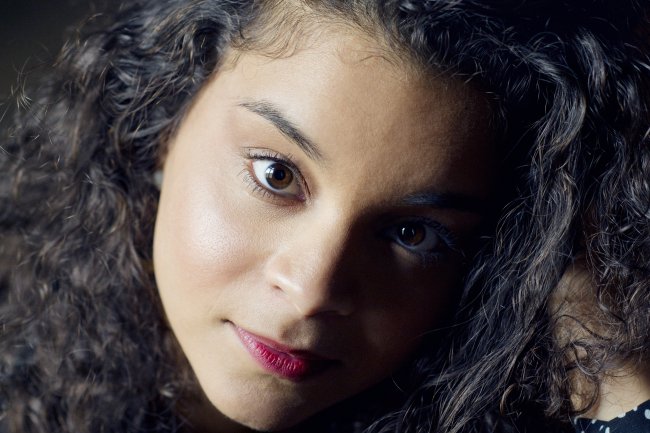 About
An exact contemporary of Johann Sebastian Bach, Handel, whom Beethoven described as 'the greatest composer who ever lived', achieved in his work a masterly synthesis of the European musical traditions of his time.
Assembled together in alternation in this concert, the choice of vocal and instrumental works allows us to hear and better appreciate the diversity of the genres approached as well as the remarkable efficiency of the instrumental art of this brilliant composer.

In the purely concertante part of the programme we will hear two concertos:
The concerto grosso in E minor, in which it is clear that Handel is unquestionably one of the great masters of the genre, playing with astonishing ease on elements of pure tradition but not hesitating either to indulge in 'effects', as in the polonaise of the andante movement, built entirely on a drone – a little nod in the direction of popular traditions.

The flute concerto in F major is a transcription of the organ concerto in the same key. Handel was, in the opinion of his contemporaries, a keyboard virtuoso, and transcriptions were commonplace at that time. What is interesting to note in François Lazarevitch's work is that he was fortunate enough to be able to take inspiration from a recording of the work played on a mechanical organ dating from 1780. Without a doubt this listening experience made his instrumental approach to the transcribed work even more interesting.
The dialogue between the flute and the voice seems almost natural.
The programme twice proposes this complementarity on the theme of birds, using the transverse flute for 'Sweet Bird' and the piccolo recorder for 'Augeletti che cantate'. The very different timbres of the two types of flutes allow us to appreciate even more this false kinship between voice and instrument.
Whether in the register of pain or passion, Handel always gives a demonstration of his genius. Not only are the melodic lines superb, but they also sound completely natural, with the addition of coloratura that is as magnificent as it is perilous, leaving a dazzling impression.
The five arias from celebrated operas (Alcina – Semele – Rodelinda – Rinaldo and Ariodante) have delighted generations of listeners.
The vocal agility and crystalline timbre of the young soprano Julie Roset, who joins Les Musiciens de Saint-Julien for this programme, are marvelous.
In short, this is a programme as we appreciate them with François Lazarevitch and his musicians: fascinating by its choice of works and remarkable by the energetic passion that emanates from them.
Programme
Tornami a vagheggiar (Alcina HWV 34)
Sweet Bird(L'Allegro, il Pensieroso ed il Moderato HWV 55)
with solo transverse flute
Concerto grosso in E minor op. 6 n°3, HWV 321
Larghetto – Andante – Allegro – Polonaise Andante – Allegro, ma non troppo
Tra le fiamme HWV 170
Cantata for soprano, viola da gamba, oboe, 2 recorders and strings
No, no I'll take no less (Semele HWV 58)
Recorder Concerto op. 4 n°5 in F Major
Larghetto – Allegro – Alla Siciliana – Presto
Ombre, piante, urne funeste! (Rodelinda)
with solo transverse flute
Augelletti che cantate (Rinaldo HWV 7A)
with solo piccolo recorder
Neghittosi, or voi che fate (Ariodante HWV 33)
Discover our other programs