Baroque Christmas
À propos
Disc

Noël baroque
Born out of patient restoration work, this programme of carols profits from the lightness and freshness of a new and inspired rereading: Les Musiciens de Saint-Julien reveal true baroque gems of instrumental and vocal polyphony.
Researching amongst traditional popular versions, François Lazarevitch went back to the sources assimilated by Charpentier, Delalande or Corrette and restored to their Yuletide works the original texts and melodies. At the same time, he has rehabilitated the early dialects and regional accents, the assorted nuances of the pastoral character from which flutes, oboes and musette emerge, the rhythmic phrasing and inventive ornamentation reminiscent of the early types of airs for dancing or drinking. These noëls, which are deeply embedded in our collective memory, take on an unparalleled relief and elegance in the virtuoso reappropriation by Les Musiciens de Saint-Julien, who bring the fruit of their wide knowledge of scholarly and traditional repertoires and performed by the the crystal-clear voices of the master choristers.
This atypical interpretation, which is nonetheless characteristic of the ensemble's requirements, was the subject of a recording, with the Maîtrise de Radio France and Sofi Jeannin, released in October 2016 on the Alpha Classics label.
Translation: Christopher Bayton
1 young choir and 7 to 9 musicians
François Lazarevitch : flutes, musette, direction
Enea Sorini : barytone, tympanon, percussions

violins, alto, luth, orpharion, pipe organ, recorder, oboe, bassoon
Le disque du programme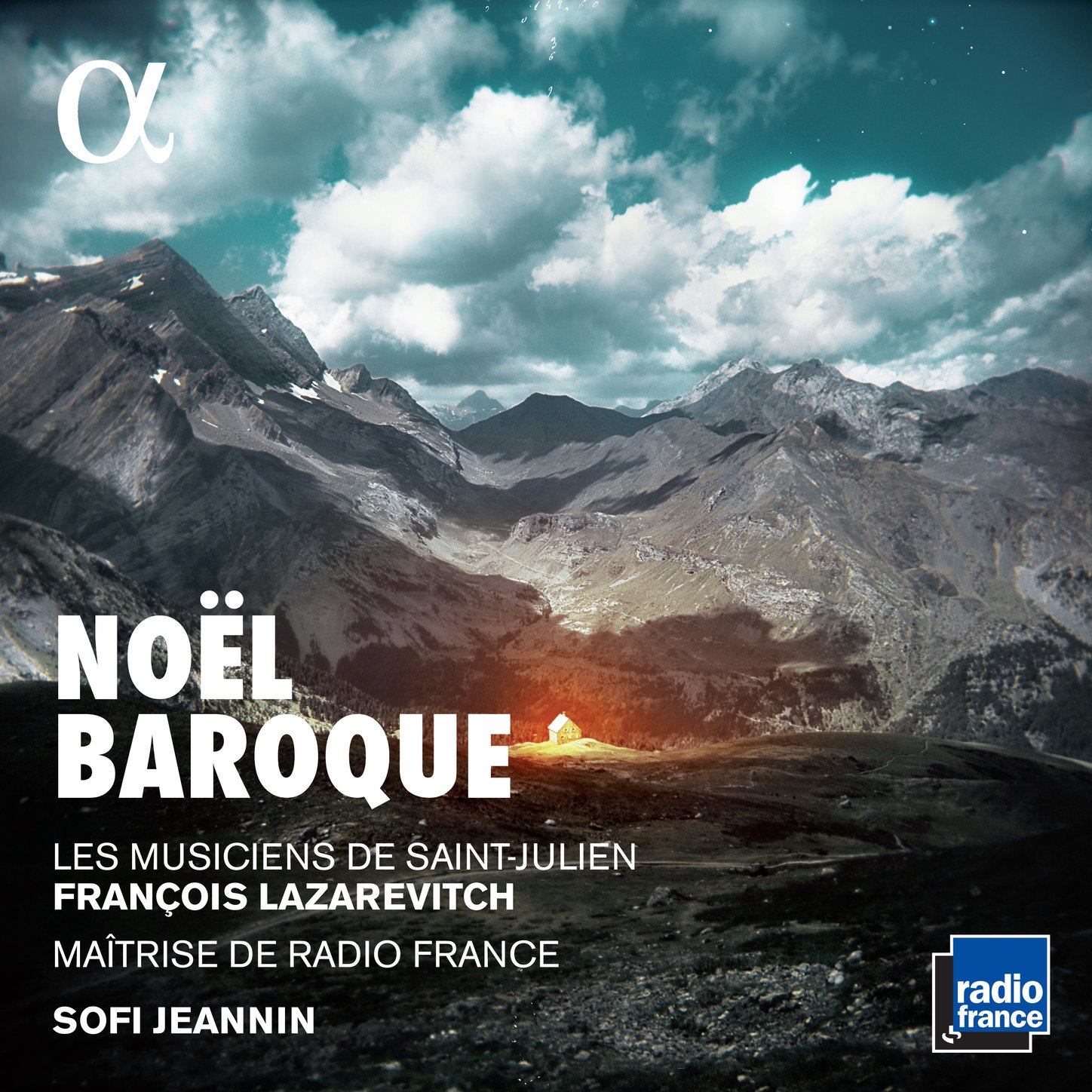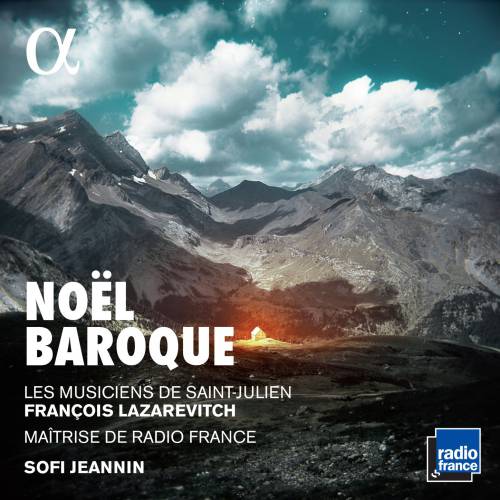 Choc de Classica

ffff de Télérama

Diapason 5*
Alpha Classics • Alpha 266 • ISBN 3760014192661 • 1 CD • 1 h 00
Noël Poitevin (Au saint Nau) – d'après André Raison (3:09)

Or nous dites Marie – d'après Louis-Claude Daquin (5:54)

Quand Dieu naquit à Noël – d'après Michel Corrette (4:01)

C'est une fille muette – chant traditionnel québécois collecté par Marguerite et Raoul d'Harcourt (4:00)

Concerto Fatto per la notte di natale – Arcangello Corelli-Vivace-Grave (1:13)

Concerto Fatto per la notte di natale – Arcangello Corelli-Allegro (2:18)

Concerto Fatto per la notte di natale – Arcangello Corelli-Vivace (0:56)

Concerto Fatto per la notte di natale – Arcangello Corelli-Allegro (2:10)

Concerto Fatto per la notte di natale – Arcangello Corelli-Largo (3:21)

À la venue de Noël – d'après Marc-Antoine Charpentier et Charles-Hubert Gervais (2:43)

Si c'est pour oster la vie – d'après Pierre Guédron (1)

Une jeune pucelle – d'après Louis-Claude Daquin (5:16)

Noël bressan (Nos alins raconté l'histoaire) sur l'air des Pelerins de Saint Jacques – d'après Jean-François Dandrieu (4:44)

Noël Suisse (Il est un petit l'ange) – d'après Michel Corrette (3:17)

Simphonie – Michel-Richard Delalande (1:37)
Programme
Jean de Brébeuf
Marc-Antoine Charpentier
Arcangello Corelli
Michel Corrette
Jean-François Dandrieu
Louis-Claude Daquin
Charles-Hubert Gervais
Pierre Guédron
Marguerite et Raoul D'Harcourt
André Raison

Discover our other programs