Mozart : Concertos pour flûte
Sandrine Chatron, harp
François Lazarevitch, flute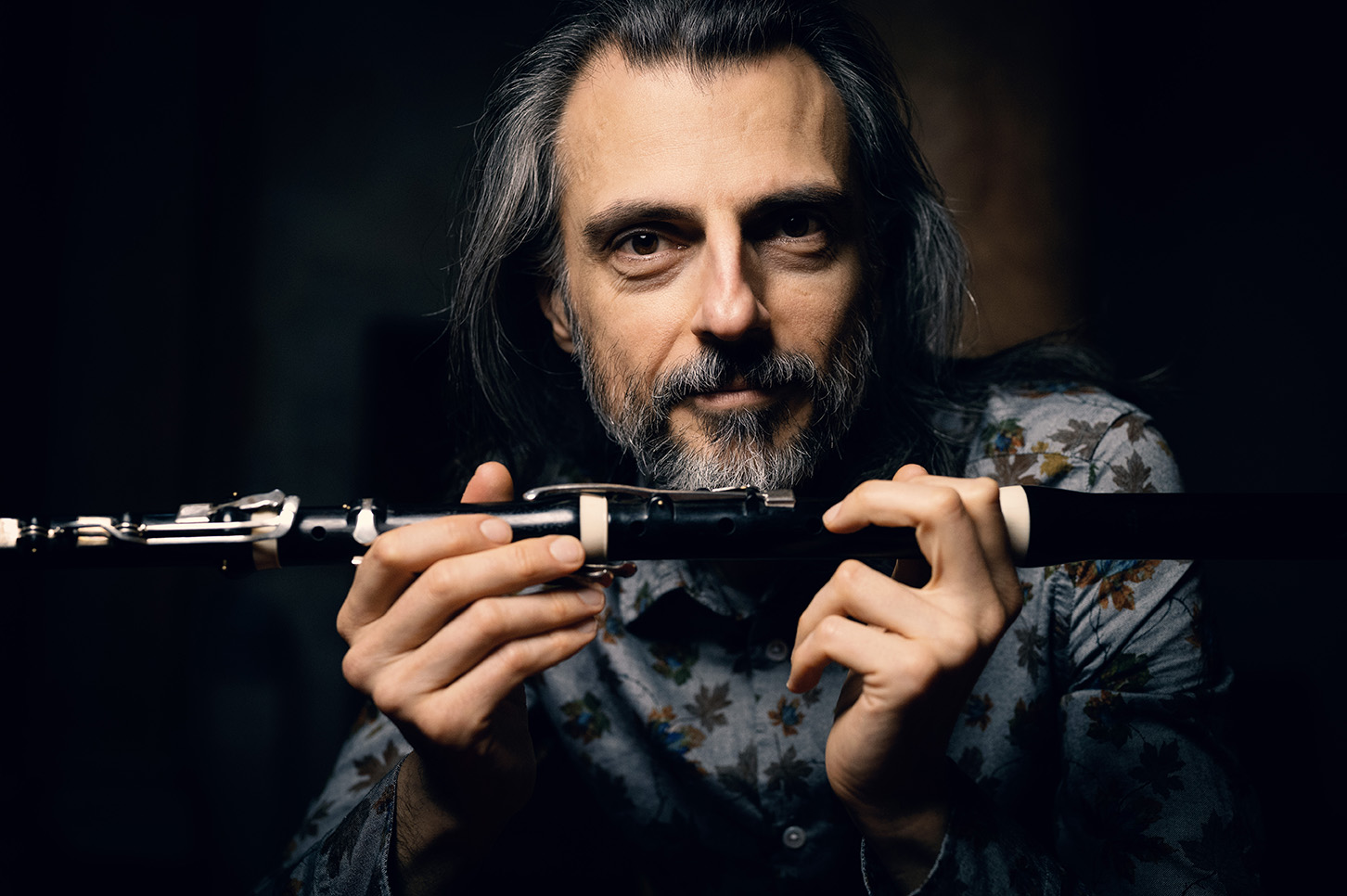 Presentation
Three Mozart flute concertos on the same programme: Why?
Mozart himself admitted that he did not like the flute. In a letter to his father, he wrote that "writing for an instrument" that "he can't stand" made him "completely gleich stuff".
And yet he writes for the instrument.
He wrote out of necessity at a time when he and his family were in a very precarious financial situation.
He wrote in solitude – his sister and father, who had remained in Salzburg, told him the news of the constant wars in Germany, which were very distressing.
He wrote on commission in order to earn a living for himself and his mother, who had followed him to Paris, where the competition was fierce, and he had to fight hard.
He composed, and it is marvellous to hear all his compositions in the same concert, for he imposes his genius in this sublime music:
– the Concerto in G K. 313, commissioned by the Dutch sponsor De Jean;
– the concerto in D K. 314, a transcription of an earlier concerto for oboe;
– the concerto for flute and harp K. 299 commissioned by the Duc de Guines, who loved and played the flute and wanted to play with his daughter, a young harpist to whom Mozart gave lessons. This concerto is one of the best-known works by the young Mozart, yet strangely one of the least performed today.
With its freshness, simplicity and capacity for joy, Mozart carries the listener away from difficult times.
Synergy and coherence
Interpreting the flute repertoire of the 17th and 18th centuries is one of the main focuses of Les Musiciens de Saint-Julien's work.
François Lazarevitch is a master of many different types of early flute, including Renaissance, Baroque, Classical and Romantic transverse flutes, as well as various recorder models and traditional Irish and Eastern European flutes, enabling him to venture into a wide range of styles. As a result, his versions of major works in the repertoire have come to be regarded as benchmark versions. These include the flute sonatas by Johann Sebastian Bach (Choc de Classica) and Carl Philipp Emanuel Bach, the concertos by Antonio Vivaldi (Il Gardellino named Best Version in the Tribune du disque on France Musique), Les Fantasies by Georg Philipp Telemann (Choc de Classica) and the Variations by Jacob van Eyck.

More atypical projects such as Beauté barbare allow François Lazarevitch and his ensemble Les Musiciens de Saint-Julien to tackle lesser-known works from this repertoire, such as Georg Philipp Telemann's Polish Concerto in D major for flute, which is mixed with popular melodies from eastern Europe, with percussion and cymbalum…
François Lazarevitch is currently performing Mozart's complete flute concertos with his ensemble, drawing on 25 years' experience as a concert performer. This will be the first time he has performed them, with a fresh perspective…
Concerto pour flûte et harpe K. 299
Allegro en do majeur
Andantino en fa majeur
Rondeau : Allegro en do majeur
Concerto en Sol K. 313
Allegro maestoso
Adagio ma non troppo
Rondo : Tempi di minuetto
Concerto en Ré K. 314
Allegro aperto en do majeur
Adagio ma non troppo en fa majeur
Rondo : allegro en do majeur
Discover our other programmes