Barbaric Beauty
G.P. Telemann & popular music from eastern Europe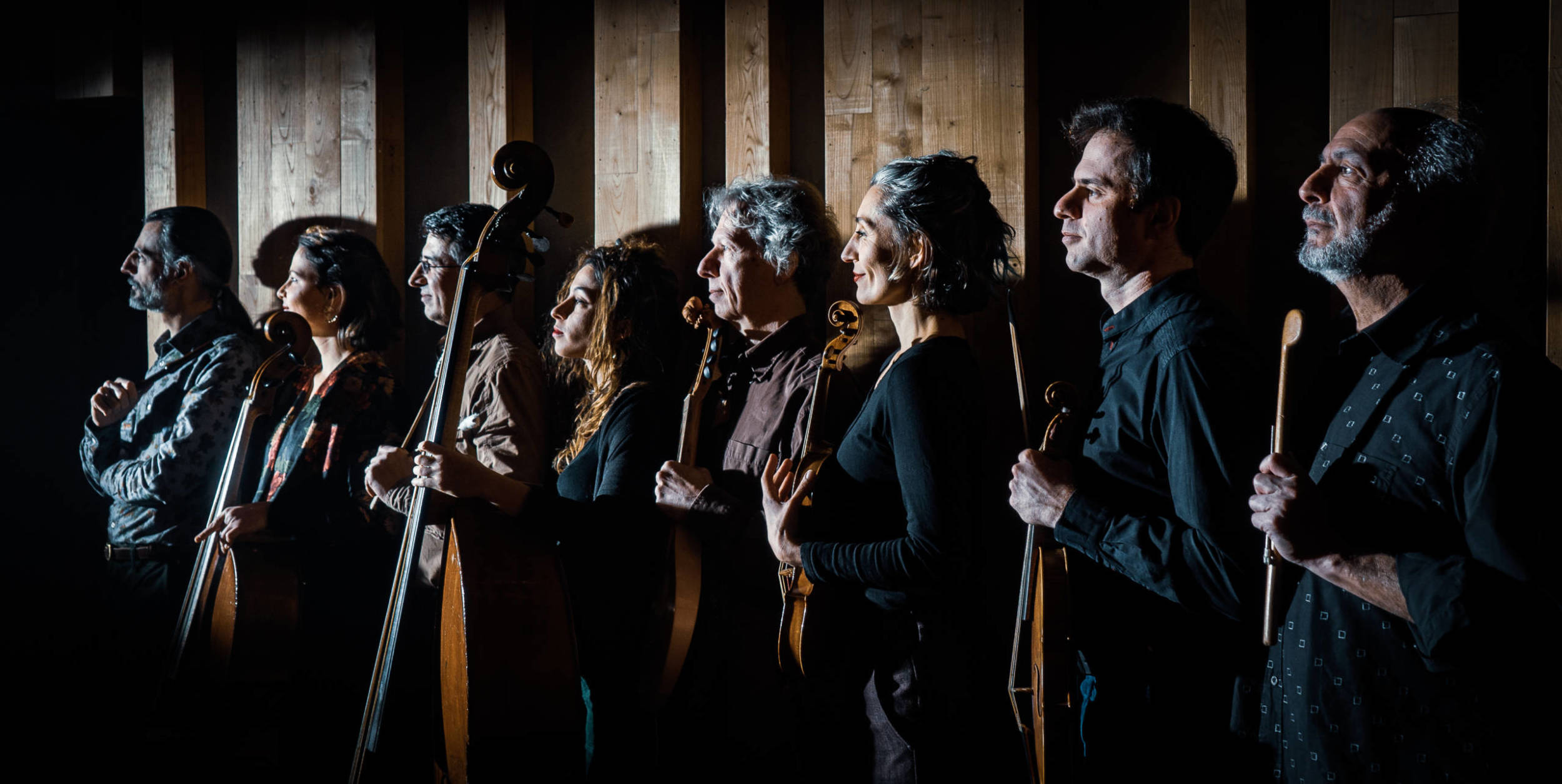 François Lazarevitch – Introductory note to Barbaric Beauty
The 'true barbaric beauty' of the music Telemann discovered on a trip to Silesia (Poland) in 1705 aroused a vivid enthusiasm in him. His description of the local musicians, and in particular the bagpipe players, is a delicious moment in his autobiography. Telemann is fascinated by their 'wonderful inspiration when they indulge their fantasy, as soon as the dancers rest', so much so that 'someone who is attentive could, in eight days, take from them ideas to last a lifetime'. This is exactly what Telemann did, drawing heavily on these distinctive melodies to 'dress them up in Italian costume with alternating adagios and allegros'. Of course, these words by Telemann fire my imagination. And the particular appeal of these 'wild' works has made me want to combine a variety of other sources in the same programme: Polish dances collected by Telemann (the Rostosck manuscript), old Eastern European folk music from the Uhrovska manuscript ("Gypsy" music around 1730, Slovakia), as well as traditional music from Poland, Moravia, Romania, Ukraine, whose melodies and rhythms are still close to those heard by Telemann…
Hélène Richaud's warm and supple voice lends itself perfectly to traditional Polish and Moravian songs. Iurie Morar's cymbalum is just as much at home in the traditional music that he knows well as in the baroque works, which will be heard with renewed interest. I also let my father's roots vibrate by playing some of these melodies on a small Serbian flute (frula) with jubilant virtuosity.
It is not a question of seeking the "authenticity" of the musical practices evoked by Telemann, but simply of tasting the pleasure of this timeless energy and creating a new, poetic, joyful and colourful artistic object. This surprising project will take us into territories where no one is expecting us and will make us all travel a good deal…
Translation : Christopher Bayton
Duration : Approx. 1h20
9 musicians*
Hélène Richaud: voice & cello
Iurie Morar: cimbalom
Josef Zak, Amaryllis Billet: violins
Diane Chmela: viola
Chloé Lucas: double bass
Éric Bellocq: archlute, cittern
Pierre Rigopoulos: tonbak, davul, percussions
François Lazarevitch : transverse flute, recorder, frula, bagpipes & direction
*For performances with a smaller team, please contact us.
Production
Program supported by the FRANCE RELANCE recovery plan as well as by the Résidences Créatives Sinfonia, the Conservatoire Arthur Honegger in Le Havre and the Ferme de Villefavard.
Production Les Musiciens de Saint-Julien.
Here, the "scholar" reaches out to the "popular" without condescension, in the most overwhelming way. This astounding record cures us, for a while, of human stupidity.

Christophe huss – Le devoir
This woody sound, this pulsation, this energy. Some passages sound like the soundtrack of Wes Anderson's "Grand Budapest Hotel". Others sound as if "The Velvet Underground" had participated […] All in all, an endless pleasure !

Tobias Stosiek – RADIO BR KLASSIK
A delightful conundrum develops around original and forgery, which does not remain intellectual, but unfolds its own musical magnetism. Purists may be offended by the freedom of "recreation" (Lazarevitch) that is taken here, but the result proves the performers right: some of the music has an almost mystical grandeur, others a film-musical quality. But everything has rhythmic wit and instrumental finesse. The CD builds a bridge from East to West as well as across the centuries. Sometimes crashing, sometimes elegiac, sometimes exhilarated, sometimes profound. – Barbarically good.

Sven Kerkhoff – MUSIKANSICH
Discover our other programmes